THE DREAM
Tweet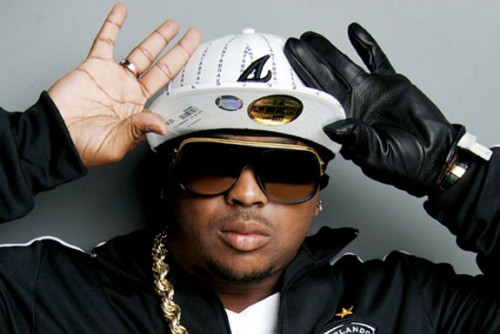 Ne-Yo better watch his back 'cause there's a new ruler in town also known as Terius "The Dream" Nash. After a decade of working in the shadows of music giants and pushing out hits to the world, The Dream is finally taking center stage and claiming his throne.
His debut LP Love Hate is a breath of fresh air. Coming on the scene with a hit single "Shawty is a Ten" this eclectic singer/songwriter (think Rihanna's "Umbrella" & JHoliday's "Bed") will do nothing other than take the music world by STORM!
StraightOuttaNYC got a little one on one time with the up & coming superstar/ songwriter turned singer. Let's just say it was a great interview, full of laughs, thought provoking, and simply REAL. Don't sleep on The Dream, 'cause this dude will be raising the bar to a whole 'nother level. So get ya Ipod's ready for some serious The Dream overload!Read the entire exclusive interview after the cut!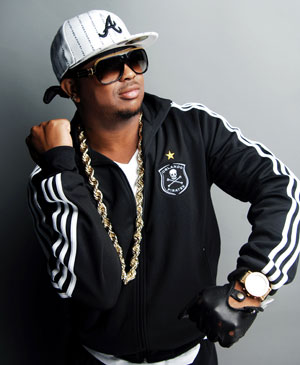 Str8NYC:
Congrats on all the success.
The Dream: Thank you, much appreciate it.

Str8NYC: Okay, well let's start off- Who is the dream?
The Dream: Who is the all American dream? Well I am a country guy from ATL. I was raised by my grandfather so I have a lot of old ways about me. You know I'm just southern with a lot of southern hospitality, a lot of principles, disciplined.
Str8NYC: How did you get started in the industry? Did you get discovered by anyone?
The Dream: Yeah, I was discovered by this guy named Raheim, who was a rapper in ATL back in the late '90s. I was a part of a group that got signed and we had moderate success with one of the singles he had, which was called "Most Beautiful Girl." That was my introduction into the music world.

Str8NYC: Who were some of your musical influences while growing up?
The Dream: Of course Michael Jackson, Prince, Tupac. I would say Biggie also…probably more so Diddy more than Biggie was. For some reason, I think I had developed in my mind that Pac was like my rapper guy and just business wise Puff was just like "wow this guy can't make a bad move." He was just making all the right moves in the '90s. And I would look at him as I was growing up it was like watching him sign this group and then sign this rapper it was like WOW this guy is going bananas. So those were my major influences. But as a songwriter I think it would be Dianne Warren. She's written a lot of whitney houston hits and hits for Debarge back in the day. And I love her publishing catalog which is worth a lot of money.
Str8NYC: So you wrote the hit song "Umbrella" for Rihanna. How did you and Rihanna hook up for the song? I also heard you wrote the song in 12 minutes?
The Dream: Yeah 12 minutes and 30 seconds (laughs). You know that song was actually intended for Britney Spears. You know since she's going through a lot. And I felt like she needed to say to her children…umm she just needed to say to them you know can stay under my umbrella and I think that's something they needed to hear whether they were able to hear it now or not to decide but later on in life they would have and they would understand her a little bit more. Because I had wrote "me and the music" with her and Madona…so I kind of knew what she was going through and that she wasn't that type of a person like how the media is portraying her. To me it was basically like writing a song for Britney and it never really got to her and I think she's kind of pissed off about that right now which is probably why she's doing more crazier stuff now than ever. But no it never got to her, I mean after hitting her upand she didn't get to us in 2 weeks I was like umm ok let me just see what's going on. Of course Chris had already heard it, he's my publisher over at Warner chapel and he played it for Mary, mary went crazy and she was like OMG I gotta have this record. Simultaneously, while he's playing for her LA Reid is listening to it. He got a copy and actually it's kind of history other than Rihanna running up on my manager saying that "if she didn't get the record she was going to beat all of us up!" So I felt she was very passionate about it and after I started listening to the song it started to sound a little bit more like her and I was like you know let's do it. And I still got a chance to work with Mary, Mary got some phenomenal records out of me too.
Str8NYC: Right now you're signed under Def Jam as an artist. But you started out as a songwriter. Was it a difficult transition now that you're artist?
The Dream: No, actually it was easy. I notice I'm beginning to get asked that question a lot more. But get why it would seem like that. I think there's a lot artist characteristic qualities about myself already. So sometimes when people say that or said that in the past I didn't quite get what they were talking about because I guess you have to dress a certain way or act a certain way with being an artist. If that was the case, I feel like I've been an artist all this time, I just wasn't one. The crazy stuff that I do, like when you see me on tv buying some lavish stuff or doing wild things, I've probably been doing it for a minute but it's just now being caught on tape. So I've already been in the artist mode.
Str8NYC: Do you have any other talents besides songwriting and singing?
The Dream: Yeah, of course. I do art. I'm real good at sculpting. Anything artist that reminds you of the renascence period, I'm pretty good at all that stuff. I just have to say that I'm blessed with just things related to art.
Str8NYC: So you're just like a modern renascence man?
The Dream: yeah exactly. You hit right on the head. I just know how to do those things, I don't know I got problems. Good problems, but I got problems.
Str8NYC: You've also written J.Holiday's new song "Bed"? How did you come up with that concept? By the way I love that song. I get the sexual vibe but there's also that innocence quality to it?
The Dream: (laughs) everybody says that, that's crazy. You know I just got in the booth and did that record. I didn't write it, I never write on paper b/c I feel it takes away from the creativity of the song. So I just got into the booth and that's what came out on that song. So of course I would go back and tweak certain words. But after I got to the hook I was like wow that's crazy and then I'll finish it tomorrow. Because everybody says I do this thing where I know I do now but I don't pay attention to it. I'll write the 1st verse, b-section, and then the hook and then I just go home; I won't finish the song that day. Until I felt right about… but yeah man, it just came out.
Str8NYC: What do you think about before coming up these lyrics?

The Dream: I think about exactly how you would want me to say whatever it is I need to you as a woman. I think and feel that way of you sitting around and thinking ok I can't wait until my guy says this…man well holla at cha boy.

Str8NYC: How old are you?
The Dream: 27 years old.
Str8NYC: Your lyrics don't sound like twenty something year old man but rather an older man?
The Dream: I was raised by my grandfather, so that actually gives me..so actually I'm like 60 years old.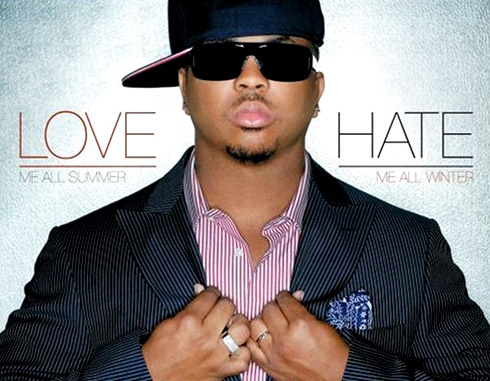 Str8NYC:
So you're new album is getting ready to come out,
LoveHate
?
The Dream: Yup, love me all summer, hate me all winter.
Str8NYC: What's the release date?
The Dream: It should be October 16th. But it's still TBD or should I say TBA.
Str8NYC: What can people expect from the album?
The Dream: A lot of 80s, a lot of Prince, a lot of harmony, a lot of good music. It's very musical. You're not going to be let down; you're going to hear one record that sounds like all the other records. But they are all going to sound like me. It's not going to be anything that's out of my character. It's going to be very real. It's just all cross between "Bed" and "Umbrella".
Str8NYC: How many tracks on the album?
The Dream: Right now, I think 12. I think that's how many will be on there, cause we're finished as of today.
Str8NYC: I read somewhere that u said that writing nowadays is more like free styling for you cause it comes that easy to you, its like second nature to you. How was the process of making this album together? How long was the creative process?

The Dream: Oh it was easy. See I wrote the album in 9 days. And I can't count it in literal minutes b/c it was quite shorter than that but everything was recorded and down in 9 days.

Str8NYC: Any collaborations on the album that we could look forward to?
The Dream: Umm, I have one with Rihanna called "living a lie" which I love a lot. I love that record a lot. Of course, Fabolous is on "Shawty is a Ten." I don't think too many people know that but he's in the video. The next thing would be Jay-z getting on something. I don't know which one he's going to get on but I'm quite sure he's gonna get on this record called "She needs my Love." Its crazy.
Str8NYC: Have you shot the video for 1st single yet?
The Dream: Yeah. It just got added today to BET.
Str8NYC: So I heard you are married to RnB singer Nivea. How long you guys been married?
The Dream: 3 years.
Str8NYC: Any children?
The Dream: Yup, one little girl.

Str8NYC: Does Nivea play a part or influence your songwriting?
The Dream: Umm, I'm quite sure she does. Not physically hands on but I'm sure emotionally. It has a lot to do with it b/c I just take in what the world puts out. So I'm quite sure that she does.
Str8NYC: Is there a specific artist that you hope and dream to work with one day?
The Dream: Hmm, I never really actually thought about that. I think I would love Prince, he'd be on something.
Str8NYC: That'd be hot, for real.
The Dream: Wouldn't that be hot?…that be crazy.
Str8NYC: What's in your ipod right now on heavy rotation?
The Dream: This record I wrote for Usher called "Moving Mil ", definitely that's in heavy play. He's on his way.
Str8NYC: Anything else?
The Dream: Nope nothing else. Well there is a record I did with Nicole & Sting, that's pretty heavy too.
Str8NYC: Wait…Sting..Police Sting? Wow, that's big.
The Dream: Yeah (laughs) and there's another record coming but she hasn't recorded it yet its happening real soon, Celine Dion, is doing this record called "Skies of LA" and its a monster.
Str8NYC: Wow, so you're working with a lot of big people. How do you compare yourself to a big writer/artist like Ne-yo? Is your style very different from him, I would assume so?

The Dream: I just think I have more channels. I'm kind of glad that he's the big songwriter of right now b/c right now has nothing to do with what I'm doing. At the end of the day, I just know how to do it and after…its kind of like Jimmy Jam and Terry Lewis, I have a friend of mine, Tricky, who actually produces alongside me. Like we actually had figured out just how to get it & when you get it you probably gonna be here for a long time. I know we go through these phases where the producer comes in and he's the hot producer or the writer is hottest writer out now like I don't even want people to say that. I don't want people to say well he's the hot writer right now, I rebuke that. So I'm kind of glad that whoever is the hot writer that they continue to be and I'll just continue doing what I'm doing. Because I don't want Celine to think that she's working with the hot writer right now, I want her to think artistically that she's in the room with someone that gets it.
Str8NYC: Anything else you want to say your fans?
The Dream: Ummm, if you want to get a $300 check in the mail, you'll listen to my album..if it aint hot, you mail it to me saying it aint hot and you tell the reasons why, you give me ten and then you give me ten albums better that's better and I'm good. Matter of fact give me two albums and I'll send you a $100 check, easily…cashier's check, it'll be there.
Str8NYC: Thanks The Dream, much love!
BE SURE TO CHECK OUT THE DREAM'S MYSPACE PAGE AND BE ON THE LOOK OUT FOR LOVEHATE DROPPING DECEMBER 11TH.
Str8 Snitchin'!...