MIKA MEANS
Tweet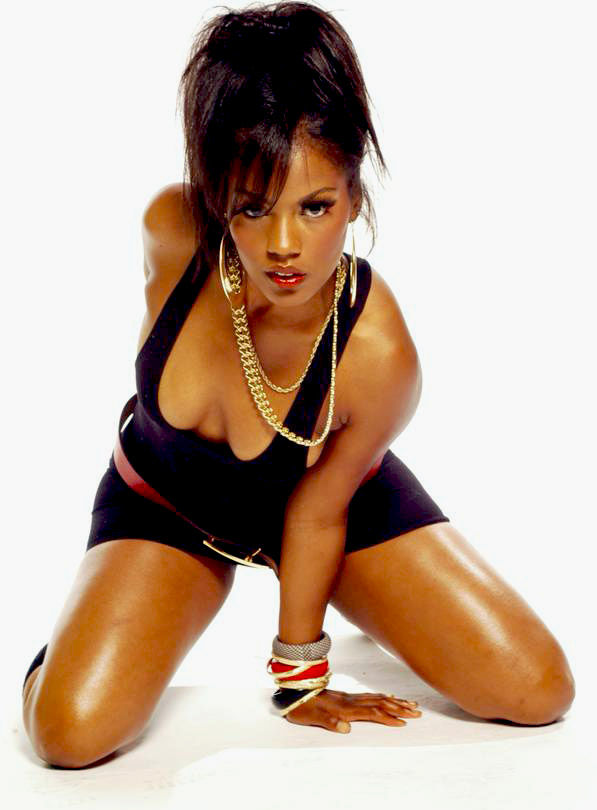 Already creating a massive buzz with DJ's in the clubs, on the streets, and on the net; Universal/Motown recording artist Mika Means and The Girls Club are becoming female phenomena! Mika Means' single "Spend Ya Money" is currently spinning in heavy rotation across the nation and earning major airplay on radio daily. In addition to being a solo artist, Mika is one third of The Girls Club – comprised of Mika Means, D. Woods, and Shanell aka SNL. With unapologetic, catchy, and in your face lyrics –Mika Means is asserting herself as the female who speaks about the spoken unspoken and ready to take the world by storm. Clearly, Mika Means Business!
Str8NYC got the opportunity to chop it up with the up and coming ATLester a while back. Check out the interview after the jump where she talks about her solo project, working with The Girls Club (D.Woods & Shanell), Danity Kane break up rumors, her future and much more.
Interview after the jump…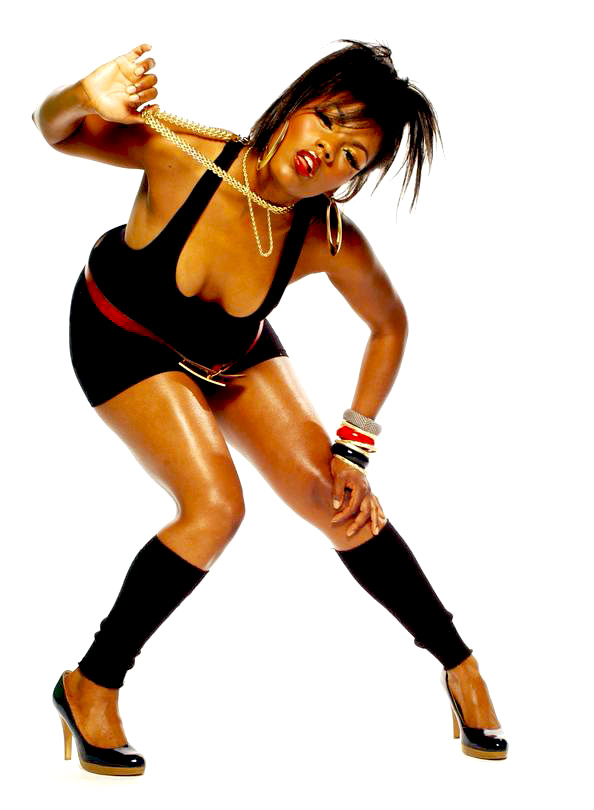 Str8NYC
: Who is Mika Means?
Mika Means: Mika means is the hot new sensation, lol. I'm just kidding. I'm a recording artist on Universal Motown records. My project consists of great hip-hop and RnB songs where I sing and I rap. And its fun party music.
Str8NYC : How did you land a deal with Universal Motown?
Mika Means: My manager Kim introduced me to Ray Daniels, who's an A&R over at Universal. He heard my single "Spend Ya Money" and was like "Yo that's a hit!" He met me the next day. Like 2 weeks later we met with Sylvia Rhone and she signed me in like 5 to 10 minutes…the shortest meeting of my life.
Str8NYC : You must've really impressed her for her to sign in 5 to 10 minutes, right?
Mika Means: It was crazy. She said it. She was like I've been doing this for years and I know what I feel. So let's do it right now. It was like magic.
Str8NYC strong>: Being that you're a newcomer to the scene-if you had to compare yourself to a specific artist that's out right now that listeners could identify with, who would it be?
Mika Means: Umm, I would say like a new age Missy. I guess. I mean it's really new, it's fresh. It's really my interpretation of what I like. So as far as RnB & hip-hop is concerned I'm just doing my interpretation of it. So I don't really want to identify myself like the new missy or anything like that. I definitely feel her.
Str8NYC : So you're basically paving your on way?
Mika Means: Exactly! With the help of my influences…
Str8NYC : As for your single "Spend Ya Money" what kind of message are you looking to send to your listeners?
Mika Means: That's actually just my take on the single party life. And it's really just talking about what girls do. When guys are out looking for a girl to go home with, me and my girls are looking to have some drinks and have a good time. So that's all its saying. But when you get into the lyrics and the words you'll see that. A lot of people are "oh spend ya money", she's trying to be a gold digger. I'm saying the opposite of that.
Str8NYC : That's good to know, 'cause there's more to the song that just its title, right?
Mika Means: Exactly!
Str8NYC : How did you come up with the concept of the song?
Mika Means: I actually just heard it in my head one day. I was hanging out with my home girl and my friend on his tour bus and I just started singing to her. And she was like you should put this on your album and I just went ahead and recorded it and turned out good.
Str8NYC : So you sing, you rap, you write-what inspires your material?
Mika Means: Just everyday life experiences like I love conversations. I love to get into people and their lives…just experience. It's very real.
Str8NYC : Right now what are you currently working on, specific album, mix tape, or collaboration projects? Hello?
Mika Means: Can you hear me now? Yeah I just walked into a video shoot. My mix tape just dropped with the single. We're preparing for new project for early '09. We want to get another mix tape out and I'm also doing collaboration with home girl from the Girls Club (inaudible). The current mix tape is my MySpace page; you get the mix tape and the single. And the Girls Club mix tape. We're gonna do another one. We did one last summer and it featured people like the girls from Danity Kane, Mya, Chrisette Michelle. So it was like the Girls Club mix tape, a whole bunch of dope female artists. The one coming up we're looking forward to getting people like Teyana Taylor, Keri Hilson, and just keeping it going, so be on the look out for that.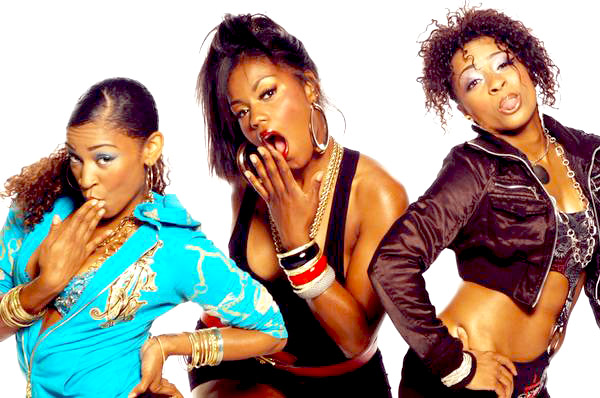 Str8NYC : You mentioned the Girls Club, so you're solo artist and a third of Girls Club. How did you hook up with the other ladies of the Girls Club?
Mika Means: I actually grew up with Shanell and D. Woods in this musical theater company called the Youth Assemble of Atlanta, and we grew up singing, dancing, and acting- being trained from preteens and stage performance. Once we all decided we were gonna take it to a professional level of the recording industry. We started teaming up together for a support system so that we wouldn't have to be alone sometimes in sessions where its all men and we are the only chicks. And then we all thought we wrote music, so then we started writing together as well by supporting each other.
Str8NYC : Ight so just to be clear- you came about as a solo artist or first with the group? Which one came first?
Mika Means: Well the Girls Club isn't a group, its more like a clique and an affiliation, kind of like a female Wu-Tang Clan.
Str8NYC : Oh so can anyone else join?
Mika Means: Yeah! I was gonna say like there's people in it like some of the artists I named earlier, from radio DJs, you got like Necole Bitchie, the blogger. It's just really about females in the entertainment business who are on their shit and trying to get it poppin' and being able to team up and help each other.
Str8NYC : As a female blogger myself, how can I get down with the Girls Club?
Mika Means: That's it right now! We usually have people take a shot with us, but we all get to meet you and stay in contact. What we're gonna start doing is really need to organize it. More so that people can have a contact list and all that kind of stuff. Right now we just spreading the word about it and getting people on board.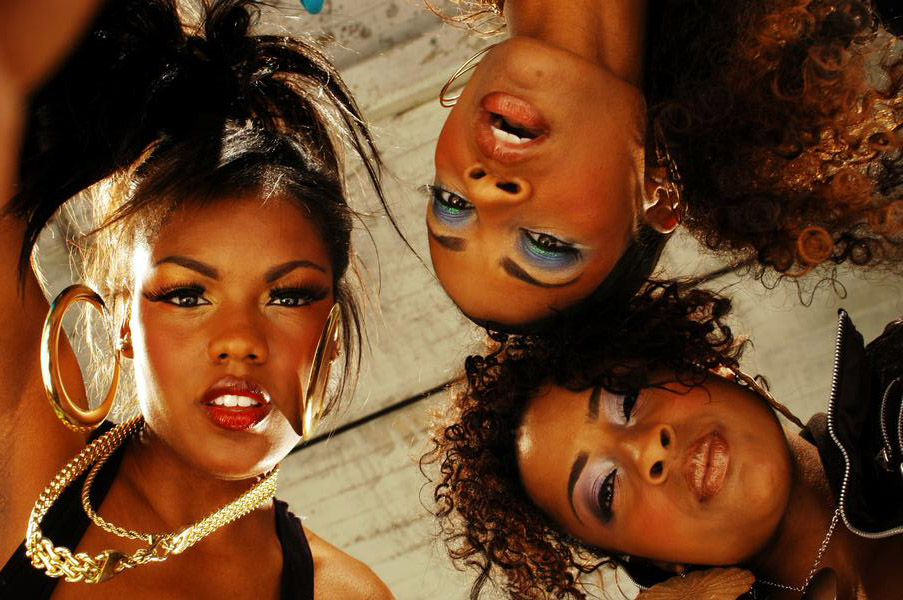 Str8NYC
: So what can the public expect from The Girls Club compared to the individual solo projects?
Mika Means: They can just expect so much excitement b/c use individually, like our breakdown of the type of individual artist we are, are so completely different. It's gonna be exciting that we all run together. Like when I'm doing concerts, my fans can't wait for me to come out. Shanelle might there, so Shanelle's fans came 'cause she might come on stage and do something with me. So you know it's that type of thing, where we want to just keep that type of comradery and support throughout this entire business we're embarking upon.

Str8NYC : Before you, Shanelle. & D.Woods came into the industry, did you guys a set game plan? Did you set goals for yourselves or where ya completely blessed and it just sort of happened?
Mika Means: I definitely set goals and I was completely blessed that God honored those goals to get there. And I definitely have been entertaining and doing music for my whole entire life. I was actually in two girl groups before and then they both broke up and then I went solo. I just started honing in on my own sound, so yeah its been a process but I definitely have a vision board. Everything that I've written down and that I want to do by happened.
Str8NYC : That's great to hear people say I have a vision and for it to come into reality, it's amazing.
Mika Means: Exactly!
Str8NYC : I know The Girls Club has worked closely with the ladies of Danity Kane. And now with the news that they broke up, how do you feel about that?
Mika Means: Well it hasn't been confirmed that they've broken up. Right now everyone is just kind of going on what TV is portraying and saying. No one really has the inside, inside. I don't really feel anyway about it right now. 'Cause you know we're still grinding and working. But that's with anything- when any door closes something else opens up. So that's just how we've always done and so if they did break up it'll be like so "D. Woods what you wanna do now?" So we're still moving.
Str8NYC : So there's this song that's got the internet buzzing – your own rendition of "swagger like us" and some people in fact some bloggers have been saying ya been throwing jabs and the Danity Kane chicks? Is it true?
Mika Means: No! Not at all! You know how females do. Whenever anybody is talking fly, the public first of all isn't used to girls talking like that and really saying "I'm the shit" type of thing. Is it really different when guy rappers do it? They do it all the time & that's what you're supposed to say. But if it's a female they take it a different way. Nor D. Woods, nor I, or Shanelle directed it to anyone. We were just talking about ourselves.
Str8NYC : You mentioned "how people talk". How do you feel it in the whole blog world? The rumors like on MTO (MediaTakeOut) and just people talking mess about you, how does that make you feel? Do you even read the blogs?
Mika Means: You know what I actually enjoy it. It's entertainment and I understand the responsibility. I understand that once I have put myself out there, I'm basically public property, so its fine. I enjoy it. There maybe a couple of times when some stuff may affect me differently but not right now. I think its great people can get paid doing something like that based on my career. You know what I'm saying.
Str8NYC : Well just to switch it up a bit would you ever consider doing reality TV?
Mika Means: Umm, yeah. You know I'm willing to get the message across and the message for me is the rawness and the realness of my life. Not even in a bad way but just seeing life how I see it and portraying it with music. However much I need to do to get people to share that. I'm ready to do it. Reality TV-people have mixed emotions it all just depends how much control you have over it b/c a lot of that stuff and most of it is edited into a story. And they'll tell you "oh go back in there please and say that one more time like you're really mad" so it just depends how its directed.
Str8NYC : Going back to your single "Spend Ya Money", are you using auto-tune on that song? With T-pain, Kanye, lil' wayne using it and pretty much everyone else. A lot of them getting flack for it. How do you feel about that? Do you encourage it? How do u feel about people saying "oh that's not real talent, you're just using a program to enhance your voice?"
Mika Means: It's so funny to me 'cause when people talk like that I understand that they don't understand what auto-tune is. Auto tune is a program in a computer and when you're recording in a microphone, its like your taking a monotone sound and you change it to a digital medium, so you can mess with it. But it on order to get anything from auto-tune, you have to be able to sing it into the microphone. All it does is correct where you may mess up. What T-pain does he turned it all the way up and then sings off key, so then it sounds like its shaking, but the whole time its trying fix your note. The reason why I did it is because first of all I'm the first female to do it and really to capitalize off the popularity of that sound. But when you get more into my album, like my second single it doesn't sound like that.
Str8NYC : where do you see yourself 5 years from now?
Mika Means: umm, I see myself very rich and touring the world.
Now just some quick questions:
Str8NYC
o you have a celebrity crush?
Mika Means: No! Lol
Str8NYC: What's your favorite meal?
Mika Means: Hot wings and lemon peppered sprinkles on top.
Str8NYC: Do you have a favorite fashion designer or a certain accessory that you can't get enough of?
Mika Means: Honestly I wouldn't even what to name. I'm the kind of person, I'll just walk into any store and if I like something I buy it. I just go to regula place and pick what I like. I've been experiencing some up and coming designers that are really really good like Michael Knight and Summer G, they're both from ATL and they'll design things just for me.
Str8NYC: What are the top 3 songs that are in heavy rotation in your ipod right now?
Mika Means: All my songs. Yeah I don't listen to anyone else's songs unless its mine, Shanelle & D.Woods.
Str8NYC: Ight then, Thanks for your time!
Mika Means: Peace!
Check out Mika Means tracks on her MySpace Page!