STR8 GLOSSY: MARY J. BLIGE COVERS EBONY MAG
Tweet
Check out the Queen of Hip Hop Soul, Mary J. Blige, gracing the cover of Ebony magazine's October issue…on stands now! In the cover issue MJB sets the record straight those rumors, her demons and her soulmate. Below find a few magazine scans of the issue.
Sidenote: I'm not going to even address that horrible and non-flattering photo of MJB on the cover. I mean…look at her face…she just looks pissed and annoyed. Lol.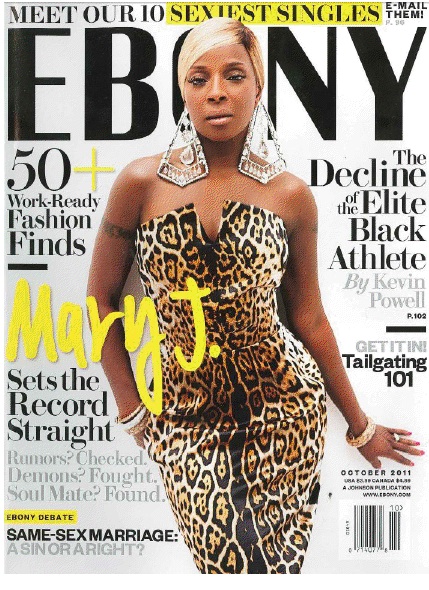 After skimming through the piece, MJB brought up a topic that's been the conversation of my friends and I. Didn't MJB put out better material and heart felt songs when she was "not" happy? Don't you miss you the old Mary? It's no question that depression, heart ache and just being in a negative space at times brings the most creative and chart topping songs. And Mary has come a long from those "Be Happy" and "Going Down" days. She's now happy, both spiritually and emotionally. Do we really want to see MJB back in chaos and pain?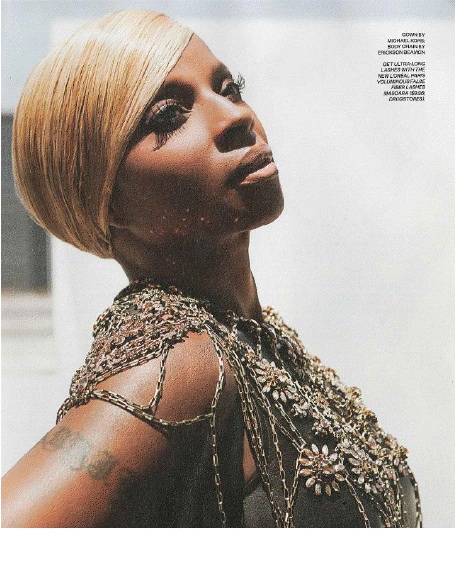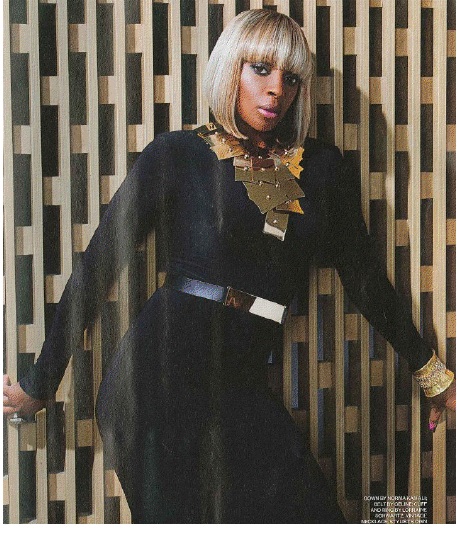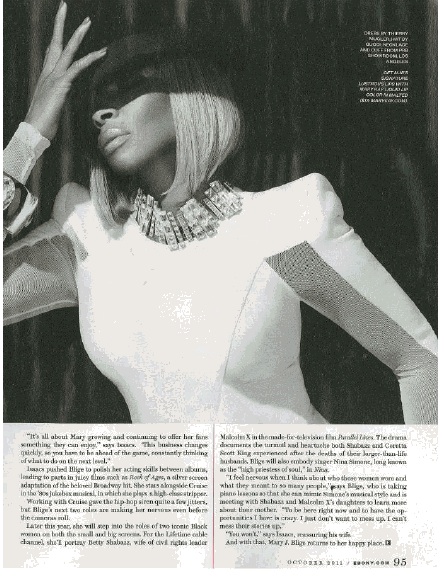 FOLLOW @str8nyc @lexave
Related posts:
Diva
,
Fashion
,
Featured
,
Magazine Covers
,
Magazine Scans
,
Magazine Spread
by
LexAve
Str8 Snitchin'!...