STR8 TALK: BEYONCE'S BABY BUMP BOOST RECORD SALES
Tweet
You might recall a while back Beyonce's "4″ album made a lackluster debut on the charts. Well thanks to her flaunting of her new baby bump, King Bey not only made Twitter history but her record sales got a major boost. According to Billboard.com,

Other obvious gainer thanks to the VMA show is Beyonce, who announced she was pregnant during her performance of "Love On Top." Her "4″ album returns to the top 10 on the Billboard 200 with 39,000 (jumping 12-7; up 87%) and "Love" debuts at No. 10 on Digital Songs with 113,000 (up 803%). This marks the first time the "4″ album has posted a weekly sales increase since its arrival.
Luckily for Bey that baby bump boosted her back to the top on the charts. Now that The Carters are adding a new member to their empire, only more success and mayhem will follow. But is this surprising at all?! After they're hip hop/pop royal couple. Either way congrats to the parents to be and Happy Belated Bday Bey!
Here are some flicks of the pair kicking it in Crotia with the crew.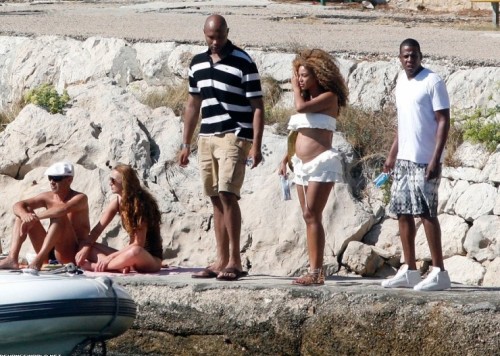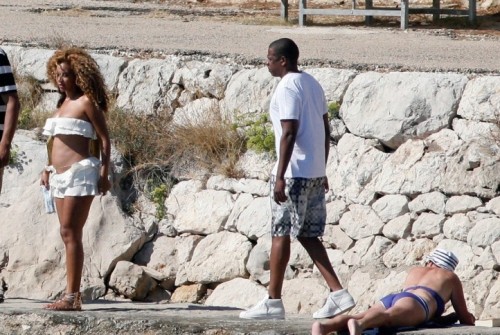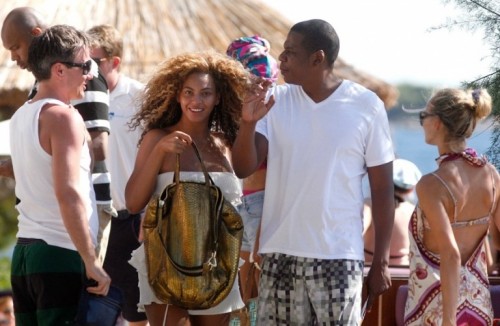 FOLLOW @str8nyc @lexave
Related posts:
Baby News
,
Bump Watch
,
Featured
,
Fresh Candids
,
Mogulness
by
LexAve
Str8 Snitchin'!...