STR8 TALK: VH1′S "SINGLE LADIES" EPIC FAIL?! YEAH…HERE'S WHY!
Tweet
On Monday VH1 premiered its first scripted series "Single Ladies" starring Stacey Dash, Lisa Raye McCoy and the token white chick Charity Shea. A crew of beautiful, successful ladies living the single life in ATL. Wait what?! Talk about a set up! Did they not get memo?…the majority of men out there are extra SWEET! But before I chew up the show, let me start off by saying its great to see Stacey Dash back in front of the camera…Charlamagne Tha God coined her as "vintage vagina"…PRIME quality ish, lol. As much as I'm a Queen Latifah fan and supported her through out her "Living Single" days + Hollywood flicks, this show is just not cutting it. Sure the show tackles some of today's pressing issues such as interracial dating, commitment phobic men and unwanted pregnancies. But is that enough to make the show a hit. Albeit it was a major trending topic on twitter during it's 2-hour premiere Monday night, receiving both negative and positive reactions. I frankly think the show is just a cliche and EPIC Fail and here's why….LEGGGGOOOO!
1. WEAK ACTING/OVER ACTING!

These ladies are clearly not award winning actresses. The amount of weak acting and overacting in many scenes is just ridiculous…enough to make you look away and at times cringe. #imjustsayin
2. TOKEN "WHITE" GIRL!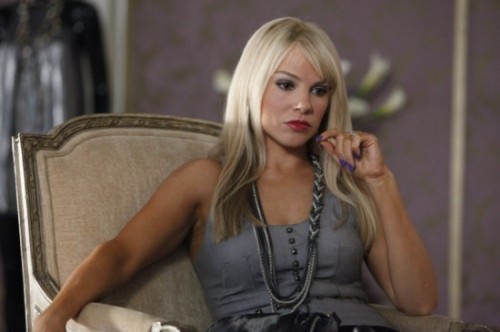 Of all the beautiful successful women of color in this show and the token "white" chick is the only one to snag a husband…a black successful man at that. Really?! What kind of message are is the show sending with this? White women are more desirable to wife up than women of color? Hmm… #imjustsayin
3. POOR WRITING!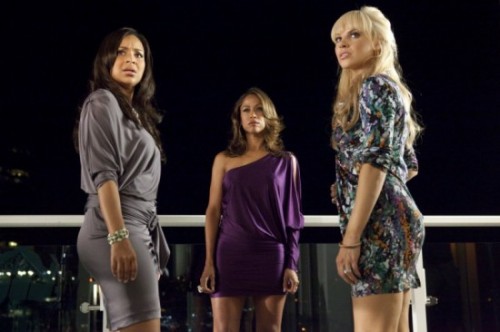 The writing is just not up to par. From cliche after the next…the writing needs a serious upgrade if it's looking to compete with all the other scripted shows on other networks. The pop culture references are just lame…enough to make you want to chuck the remote at the screen. One of my favorite shows "GirlFriends" is a perfect example of great writing. Too bad it's no longer on air. #imjustsayin
4. WAY TOO MANY DAMN "CELEBRITY" CAMEOS!
Talk about celebrity overload! How do you pack so many damn celebrity cameos in a two-hour premiere? Everyone from Lauren London to Kim Porter to Eve to Cam'ron to Jermaine Dupri and all those artists in ATL were in the show. Really?! Quality over quantity people! Don't even me get started on Kim Porter's role in the show? Diddy needs to come get his baby mom's and let her know she should never quit her day job?…oh wait what is her day job?…EXACTLY. NO BOO BOO, NO! And Common…man this is a DOWNGRADE! Stick to Hollywood flicks not Hollyhood tricks!
As much as I want to support Queen Latifah on this project, I'm gonna have to pass. There are just too many glitches with this show to let it go any further. To me the premise of the show is just old and unoriginal…another bootleg version of Sex and The City starring ATL's finest black women….NEXT! Maybe if the producers of the show take this other critiques into consideration, they can turn it all around and make the show better. Giving us true good quality TV programming!
THOUGHTS?!
Related posts:
Featured
,
Str8Talk
,
Tune-In
,
TV Shows
by
LexAve
Str8 Snitchin'!...