STR8 TALK: IS CIARA NEXT UP AS A BASKETBALL WIFE?!
Tweet
Ciara's career maybe on a slippery slope but her love life is on the rise and heating up. According to NY Post's Page Six, Ciara and Amar'e Stoudemire are hardcore boo loving.
The relationship between Amar'e Stoudemire and Ciara is so close, the singer joined her Knicks boyfriend on his night out with the boys in Miami this weekend. Stoudemire partied with 15 male friends at Prime One Twelve in South Beach. But when the group went to party at club Cameo, Ciara met up with her basketball beau, who danced alongside her all night. Sources said that while Stoudemire kept his focus on his lady, security guards had to shoo away female admirers who tried in vain to get his attention.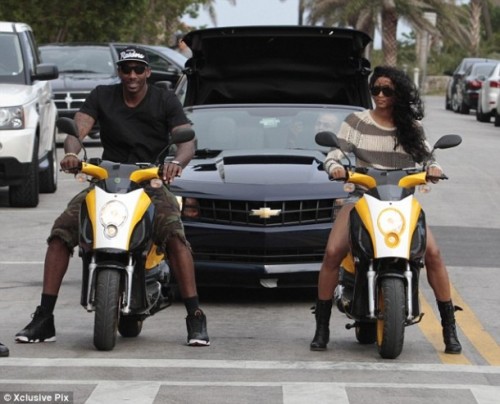 Sounds like the pair are doing well and happily love. So can we expect wedding bells to come? Will Ciara be NBA's next celebrity wife? And if so, is she prepared to handle the life as an NBA wife? Or could this all just be a publicity stunt to keep Ciara relevant and in the gossip columns? I mean her music career is weak…not to mention she's been hanging around LaLa & Kim Kardashian hardbody. Could it be she's just looking for some shine and dating Amar'e Stoudmire is just the next best thing?! All speculation…not enough facts.
THOUGHTS?!
Related posts:
Coupled-Up
,
Featured
,
Rumors
,
Sports
,
Str8Talk
by
LexAve
Str8 Snitchin'!...