STR8 SNITCHIN': WIZ KHALIFA SHOWS OFF HIS ROSE & SHE'S "WACK & YELLOW"!
Tweet
Wiz Khalifa is making headlines for his hit single "Black & Yellow"…and thanks to the Stellers win this past Sunday, it's own its way to being an anthem. Music aside, Wiz Khalifa is also making the rounds on the gossip circuit for bedding Kanye's former armpiece, Amber Rose. Wiz recently performed at The Rave in Milwaukee and brought his rose right before his set.
Really Rose?!….Wiz Khalifa?!
A hoe will do whatever and whoever to stay on top…no question!
And speaking of groupie hoes and celebrity smuts, check out new DC rapper Xavier Pryce's newest joint and response track to Wiz's "Black & Yellow" appropriately entitled "Wack & Yellow".

In a recent interview with Dr.Jays, Xavier talks how he came up with the song's concept:
"I kept on hearing news about these chicks and I was wondering why. I didn't get it. I was wondering what accomplishments these no-talent chicks had other than being able to suck a grapefruit through a straw and look pretty. Then I see these dudes that's established making themselves look like tricks that are bent on hiring hoes just to convince them they should be wives.

"I heard 'Black & Yellow' on the radio and I just started playing around with the words after I had seen some sh*t on TV with Amber Rose telling somebody to open her door like she was worth something. I just fell out laughing and started repeating wack and yellow, wack and yellow. A n*gga like me, as soon as I say something I feel is catchy, I immediately go to the board and record."
Sounds like Xavier Pryce is str8talk, no promo! Take a good listen and enjoy the shots at Kim Kardashian, Kat Stacks, Kanye West & Soulja Boy. Hahaha!
Be sure to check out his mixtape Hookers & Housewives.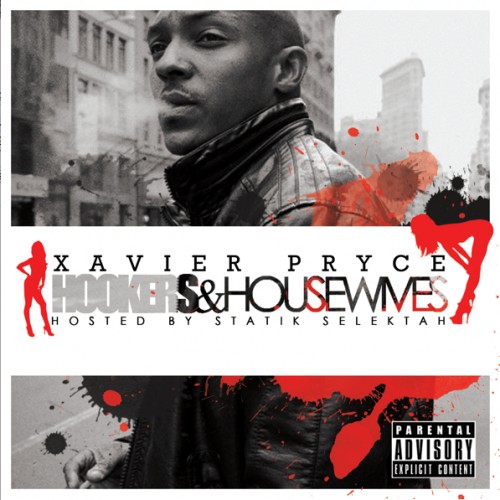 DOWNLOAD HERE!
Related posts:
Controversy
,
Featured
,
Groupie Tales
,
New Artist
,
New Video
,
Relationships
,
Rumors
,
Vixens
by
LexAve
Str8 Snitchin'!...