STR8 TRACKS: ESTELLE & JOHN LEGEND- "THE DUETS: SING & FLOW"
STR8 TRACKS: ESTELLE & JOHN LEGEND- "THE DUETS: SING & FLOW"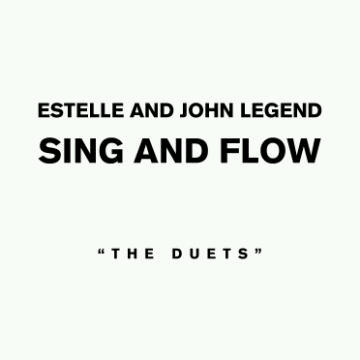 While cleaning out my inbox I came across an email with some new collabo material from Estelle & John Legend entitled "The Duets: Sing & Flow", a free seven song EP. Nice lil' treat for the holidays. Could this be a sign of a collabo album in the works? Hmmm…In the meantime, be sure to download the EP below and get ya sing & flow on. This is definitely GOOD Music!
The Duets FreEP Tracklisting:
1: Shiny Suit Part 2
2: You Are
3: Freedom (feat. Talib Kweli)
4: Hey Girl
5: No Other Love
6: Come Over (feat. Sean Paul)
7: Fall In Love

DOWNLOAD->> ESTELLE & JOHN LEGEND- "THE DUETS: SING & FLOW"
Related posts:
Featured
,
Music News
,
New Album Covers
,
New Music
by
LexAve
Speak Your Piece!