KERI HILSON WANTS TO BEAT CIARA'S A$$?!
Tweet
Seems like Ciara and Keri Hilson are really going to be throwing blows! The Georgia peaches are dropping their albums on the same exact day. Yep, Ciara's long awaited Basic Instinct and Keri's No Boys Allowed albums are set to drop November 30th. So, who do you think is going to come out on top? I'm putting all my money on Keri, I'm pretty sure she's going to whoop Ciara's Hollywood ass! Anwyhoo, in an interview with the Boombox, Ciara finally addressed the rumors of an alleged beef with Miss Keri Baaaby. She says,
"In reference to the Keri situation, I'm so in a different space mentally I can't even bring myself to do that.  It's not [important] to me. There's just so much stuff to get out of life than that. There's so much more for me to accomplish in my career. Personally, I've decided that it doesn't make sense to do that."
So, is CiCi saying that Keri isn't even worth her time? Sure sounds like it!
I'm convinced Ciara lied in that interview 'cause who was she talking to in  "Basic Instinct (U Got Me)" when she said,
"See I was out buying Chanel bags/While I was doing that you turned up your swag, u got me/Yup, call me slippin forget your hustle on, shottie I ain't trippin/I been in the game since '03/You can try but you still can do it like me"
My point exactly!
And while we wait for these southern gals to get it poppin'…check out the cover to Keri Hilson's new single "Pretty Girl Rock" set to drop next week.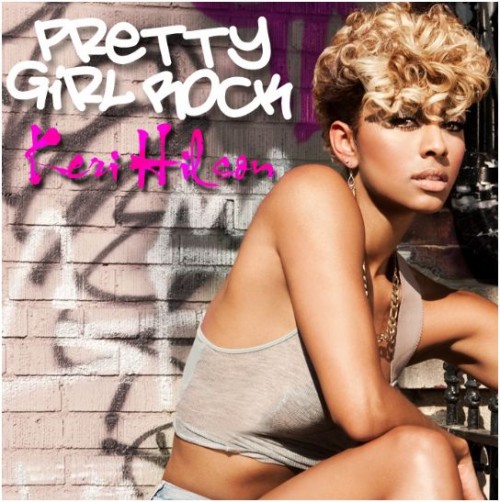 Related posts:
Beef
,
Featured
,
PR Stunt
,
Rumors
,
Things They Say
by
J'More
Str8 Snitchin'!...