FROM THE TWEETS: RICK ROSS TWEETS LIES!
Tweet
He thinks he's Big Meech. He thinks he's Larry Hoover. And now he thinks he's got the #1 album in the country. Ricky Rozay went on twitter yesterday and claimed the following…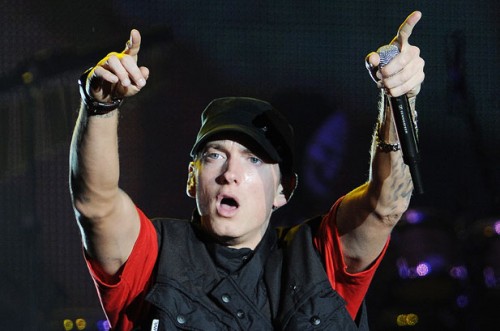 But contrary to previous reports and rumors, Rick Ross is NOT #1. Eminem still holds the crown! Like my boy Diego said in an email: "The final numbers did not play out in his favor. Eminem reigns champion."
According to
Billboard.com
,
"Eminem makes it five weeks in a row at No. 1 on the Billboard 200 as "Recovery" sells another 187,000 (down just 4%), according to Nielsen SoundScan. Rick Ross' "Teflon Don" arrives in the runner-up spot with 176,000. Ross' last three studio albums all debuted at No. 1, with his last set, 2009′s "Deeper Than Rap," arriving with 158,000. The opener for "Teflon" is Ross' best sales week since 2008′s "Trilla" arrived with 198,000."
Sorry Ricky…but you're still #2. Sure us music heads projected you'd pull in the top spot…but Eminem has that #1 spot on LOCK!
Guess this answers my question I tweeted last week…
Related posts:
Featured
,
Music News
,
Things They Say
,
Twit Fix
,
Twitter Hype
by
LexAve
Str8 Snitchin'!...