COUPLED-UP: ALICIA KEYS & SWIZZ BEATZ ON WEDDING + BABY…
Tweet
Alicia Keys and fiance, Swizz Beatz, were spotted strolling around SoHo in NYC earlier last week. Congratulations on their baby on the way.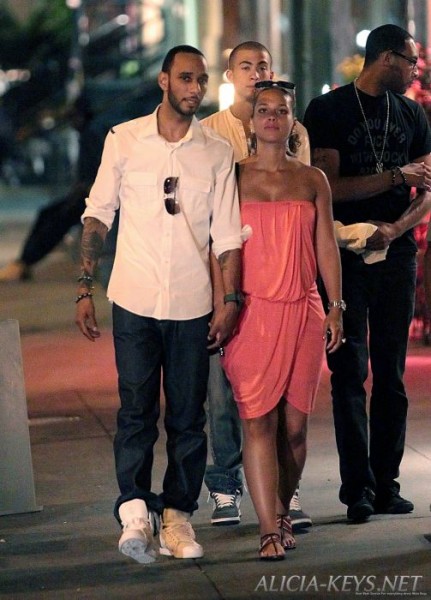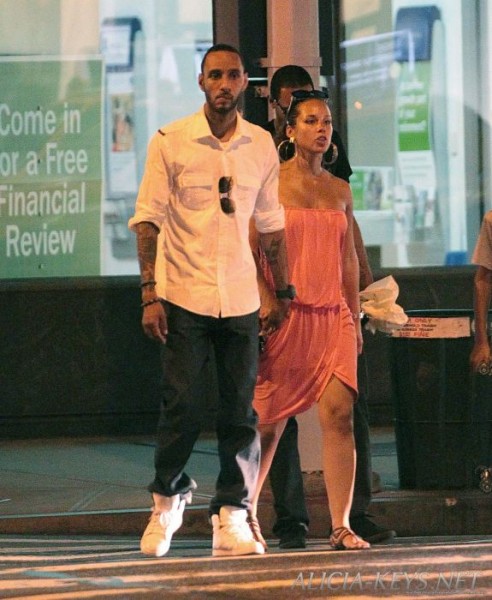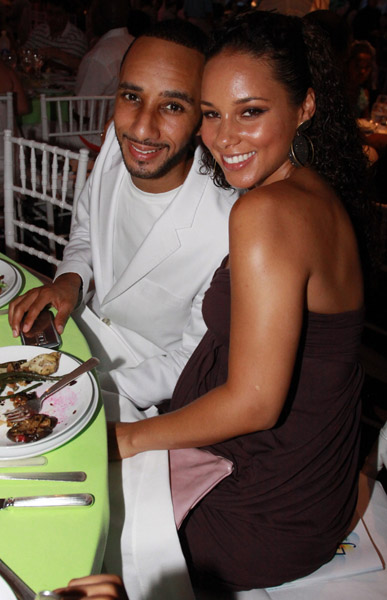 In other Alicia Keys/Swizz Beatz related news, no they didn't get married! In fact, the pair attended Russell Simmons' Art for Life benefit in East Hampton on Saturday night. The stunning & very pregnant singer, Alicia Keys, stayed off the red carpet to avoid answering questions about the upcoming wedding & cheered Beatz as he accepted an honor for his work with underprivileged kids. Source
Swizz also chopped it up with
People
where he revealed some information about the couple's upcoming bundle of joy and pending nuptials during the outing.
"Alicia is definitely one of those great parents-to-be…I'm definitely one of those great parents as well." As for the sex of the baby, he offered. "We don't know…We're just going to let that be magical. Whatever we're blessed with, boy, girl, twins, that baby is being born to blessed parents."
As for the wedding extravaganza, he offered:
"I'll give a shout-out to Vera Wang for doing the dress and Christian Louboutin for doing her shoes. Louboutin's doing my shoes too!"
These two are slowly taking over Jay-Z & Beyonce's spot as the hip hop's royalty couple.
Related posts:
Bump Watch
,
Coupled-Up
,
Featured
,
Fresh Candids
,
Things They Say
,
Wedding
by
LexAve
Str8 Snitchin'!...