SWIZZ BEATZ KNOCKS UP ALICIA KEYS & PUTS A RING ON IT!
Tweet
While it's been speculated that Alicia Keys and Swizz Beatz are going half on a baby, not to mention recent pics of the singer further added fuel to the rumor. Well, folks we're no longer on bump watch 'cause Alicia is indeed preggers with Swizz Beatz' seed. The Grammy-award winning singer's mouthpiece broke the news to Us magazine–confirming that the couple is expecting a baby and plan to marry later this year.
A snitch tells Us,
"They are very happy."
Earlier this year, Alicia revealed that she was ready to settle down and start a family. Who one knew that it would be this soon?! How long have they been dating? Anywhoo, Swizz already has two kids from prior relationships.
Alicia is well aware of karma 'cause what goes around definitely comes around! I wonder how Mashonda is dealing with the breaking news. Matter fact, Mashonda doesn't even have to worry about them 'cause she 's about to get P-A-I-D!
In other related news, here are some pictures from last night's Keep A Child Alive Ball in London.
Alicia and Swizz share an intimate and happy moment…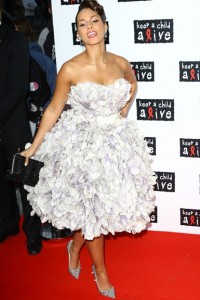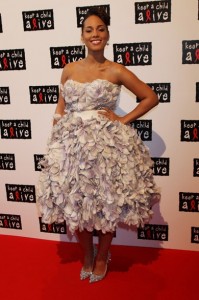 Alicia Keys glowing on the red carpet…GORG!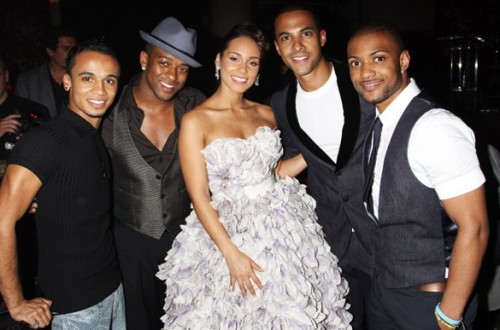 After smiling for the cameras and working the room, Alicia hits the stage to do her thing.
Related posts:
Baby News
,
Bump Watch
,
Featured
,
Relationships
,
Rumors
by
J'More