STR8 FRESH FLICKS: KELLY & LETOYA LUCKETT CALL A TRUCE!
Tweet
Now that she's cut all ties with PaPa Knowles and her friendship with Beyonce is pretty much non-existent, Kelly Rowland is trying to do her own thing. And last night that's exactly what she did! Kelly attended E!'s 20th Birthday bash at The London Hotel in West Hollywood, CA and to my surprise she posed for the photogs with ex-friend and former Destiny's Child member LeToya Luckett on the red carpet. Other party attendees included Ne-Yo, cornball Nick Cannon, the Kardashian clan, Tyrese and a few other celebs.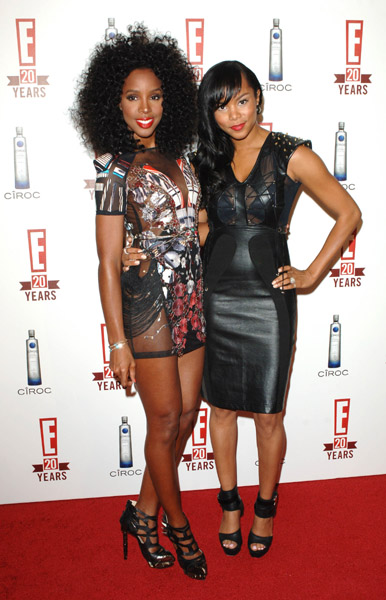 So could this be the start of a revived friendship or were they just frontin' for the cameras?! Although, Kelly keeps frontin' she like and Beyonce are still BFF's, I'm pretty sure she would've never spoken to LeToya let alone take a pic with her if Bey was still in the picture. #Imjustsayin
Related posts:
Beef
,
Break-ups
,
Featured
,
Misc. Photos
by
J'More
Str8 Snitchin'!...