ITTY BITTY TIDBITS: USHER GETS PUSHED BACK/ MARIAH CAREY GETS AN AWARD…
Tweet
If you're planning to cop Usher's new album Raymond vs. Raymond, you're gonna have to wait a while! The R&B star's album was originally set to hit stores in early 2010, but then label bosses over at LaFace Records bumped up the date to December 21st and now it appears they've changed their minds again. According to Usher's mouthpiece,
"We believe that the album is so strong that we want to give it the opportunity to have the proper set-up before coming out."
Usher revealed that his new album was inspired by experiences from his personal life and now that he and his cougar ex-wife Tameka Foster have called it quits, Usher has a lot he wants to get off his chest. It's not like we're the only ones itching to hear what Usher has to say, songwriter/producer extraordinaire Brian M. Cox recently revealed his excitement to MTV as well.
"I think [the new album] is where we are going to see Usher as an artist. I'm very curious to hear what the rest of the album is going to sound like," Cox said about Raymond vs. Raymond. "Our records are definitely in that lane of touching on what's going on in his life, so we are going to see what's going to happen. I'm very excited about the album. I think he has a lot to say."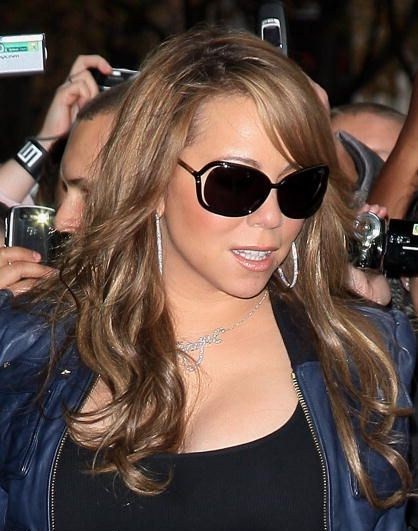 While Usher gets his thoughts together, Mariah Carey can finally put her "Glitter" days behind her. I still haven't seen Precious, but from the looks of it Mariah Carey must have killed her role playing a make-up less social worker. The diva is finally going to be recognized as a bonified actress as she's set to be handed the Breakthough Performance Award at the 21st Palm Springs International Film Festival on January 5, 2010. Previous stars to receive the award include Slumdog Millionaire's Frieda Pinto and Ocscar winner Jennifer Hudson.
Related posts:
Featured
,
Music News
,
Tidbits
by
J'More
Str8 Snitchin'!...